Contributing Experts
Nicole Richardson, LPC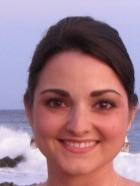 Visit:
Nicole M. Richardson, LPC, grew up in a military family but has found a home in Texas. After receiving her undergraduate degree at Texas State University, she attended St. Edward's University were she was awarded her Master of Arts in Counseling. She has specialized training in the treatment of trauma, chemical dependence and couples in conflict.
Nicole has worked with a variety of populations including individuals involved in the criminal justice system, struggling with homelessness and parents met with challenges in both in patient as well as out-patient settings.
She is currently in private practice in Austin, TX where she is able to work with individuals, couples, families and groups.
Last Updated:
September 19, 2013