Contributing Experts
John Sperling, MD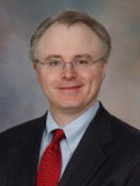 Visit:
John W. Sperling, M.D., is a professor of orthopedics with a special interest in treating shoulder disorders. His clinical practice is focused on the prevention, management and treatment of a wide range of shoulder problems, from rotator cuff tears to shoulder replacement.
In addition to clinical practice, Dr. Sperling is extensively involved in clinical and basic science research.
Dr. Sperling also has an MBA in medical group management and a strong interest in medical economics. He's authored 140 peer-reviewed publications and three textbooks.
Last Updated:
February 13, 2014