Dominique Brooks, MD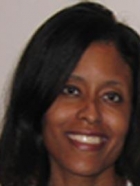 Dr. Brooks graduated from Vanderbilt School of Medicine in 1993 and completed her residency in ophthalmology at the Medical College of Wisconsin in 1997.
After obtaining her MBA at the University of Alabama in 1999, she left clinical practice to work as a medical editor and writer. She has participated in multiple medical education projects for physicians, nurses, pharmacists, and patients covering a number of subjects including diabetes, oncology, psychiatry, and insomnia.
She has a wide range of health interests but notes a particular interest in ophthalmology, the business of medicine, and health care access.
As a dailyRx Medical Editor, Dr. Brooks will continue to help educate the public about health. She lives outside of Houston, Texas.
Last Updated:
December 13, 2013